Wisconsin Celebrates Pollinator Week, June 19-25, 2023, is dedicated to raising awareness through statewide and local activities and events to support National Pollinator Week. By increasing knowledge and adopting pollinator friendly practices, we can improve pollinator health and habitats. National Pollinator Week is an annual event managed by the Pollinator Partnership to help spread the word about what we can do to protect pollinators.

A pollinator is any animal that visits flowering plants and moves pollen from flower to flower, which helps plants reproduce, making fruits and seeds. In North America, pollinators include bees, butterflies, moths, flower flies, beetles, wasps, hummingbirds, and in some parts of the southwestern U.S. and Mexico, nectar-feeding bats. Some animals, like butterflies, move pollen while they are feeding on plant nectar. Bees are the most efficient pollinators because they also collect pollen as a protein source for their offspring, so they move the pollen around as they visit flowering plants. There are approximately 20,000 bee species in the world, 3,600 in the United States and over 400 in Wisconsin (DATCP Wisconsin Pollinator Protection Plan).
Worldwide, approximately 1,000 plants grown for food, beverages, fibers, spices, and medicines need to be pollinated by animals. These include blueberries, chocolate, coffee, melons, peaches, pumpkins, vanilla, and almonds (Pollinator Partnership). In Wisconsin, crops such as apple, cranberry, cherry, green beans, cucumbers and other fruits and vegetables depend on pollinators. Honey and beeswax are also important products made in Wisconsin.
Pollinators in Wisconsin and around the world are facing population declines for many reasons. You can get involved in a lot of ways! By creating pollinator friendly habitats, reducing or eliminating environmental contamination from pesticides, and spreading the word about pollinators with your communities, we can all contribute to pollinator conservation.
There are many ways you can join us…. check our free online learning program schedule for a variety of pollinator topics; go outside to find different pollinators at work and their favorite plants with our iNaturalist BioBlitz or scavenger hunt; and check the events calendar to find what's happening in your area.
Bee Lawns: Using Your Lawn to Provide Food for Pollinators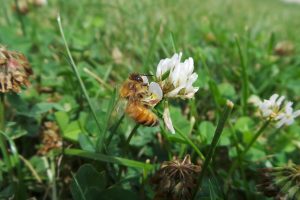 You may have heard of "No-mow May" with the goal of not mowing lawns in May to allow early-season flowers to bloom for pollinators. Because turfgrass alone doesn't provide food for pollinators, an even more proactive way to provide food resources for pollinators is to intentionally incorporate flowers in your lawn that have the right type of nectar and pollen for bees – a "Bee Lawn." In this presentation, you will hear from University of Minnesota researcher Kristine Moncada on the research behind bee lawns, about the best bee lawn plant species, how to establish and maintain bee lawns, and much more.

Presented by: Kristine Moncada, University of MN, Department of Horticultural Science
Kristine Moncada has been a researcher in the University of Minnesota Department of Horticultural Science since 2017. She works with the Turfgrass Science team on projects that include low input turf, lawn water conservation, roadside turf and bee lawns. She is an avid gardener with a passionate interest in pollinating insects.
Gardening to Protect Pollinators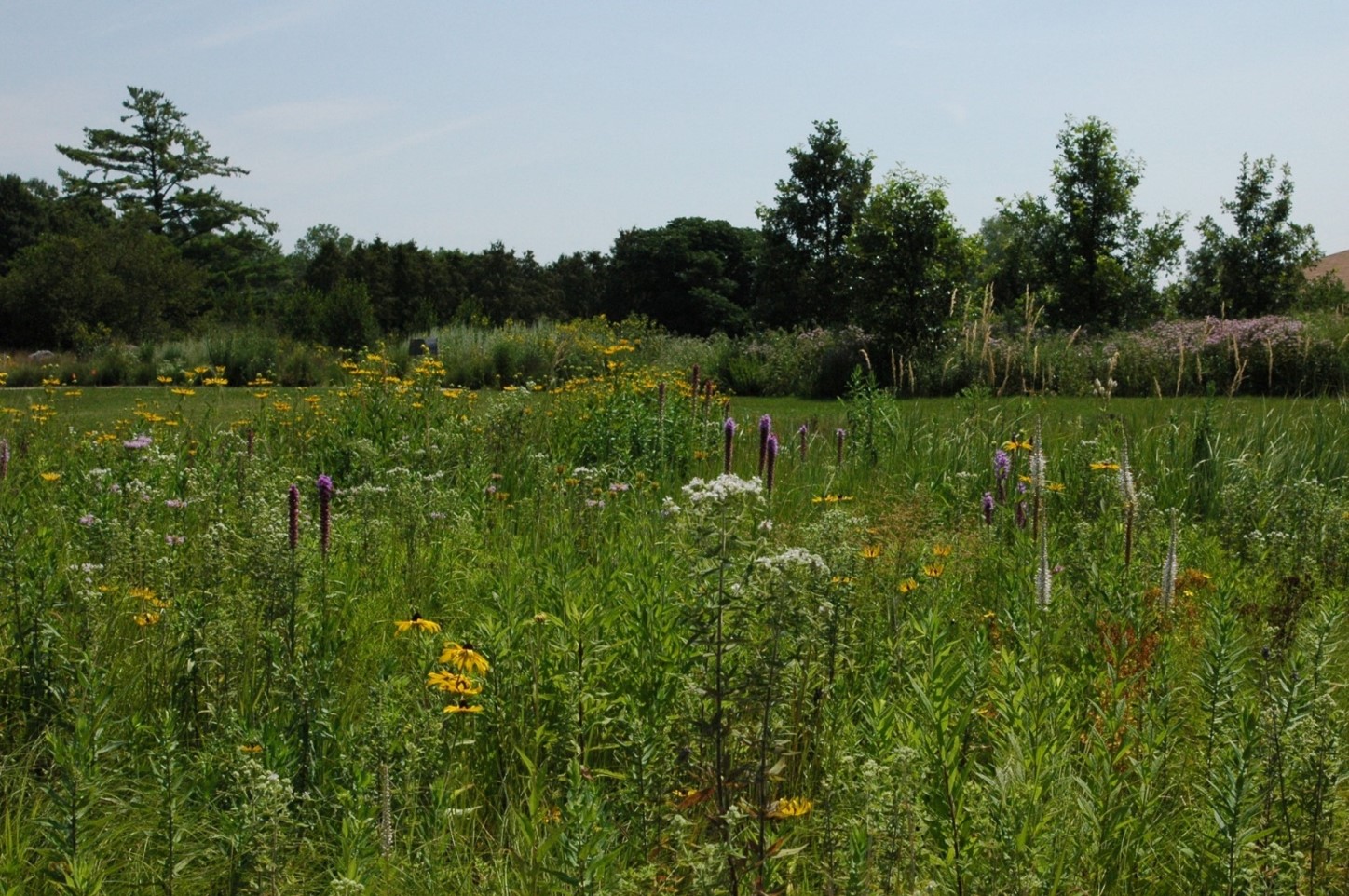 Communities are eager to help pollinators. Discover which pollinators live in your garden or landscape and how you can foster them. Considering the stressors they face, learn gardening practices to support pollinator habitats and health.

Presented by: Susan Carpenter, UW-Madison Arboretum
Susan Carpenter is the Native Plant Garden curator and gardener at the UW-Madison Arboretum. With students and community volunteers, she manages and monitors a 4-acre garden representing the plant communities of southern Wisconsin. She also leads students and the public in documenting native bumble bees, including the endangered rusty-patched bumble bee, Bombus affinis.
What Would We Eat Without Bees?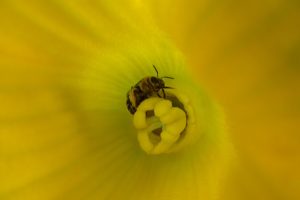 What would we eat without bees and what should we do to guarantee a healthy food supply? We will discuss the importance of bees in pollinating fruits and vegetables and how we can promote pollinators for a healthy food supply and healthy ecosystems. Healthy bees make healthy people!

Presented by: Christelle Guedot, UW-Madison Department of Entomology
Christelle Guedot is an Associate Professor, Fruit Crop Entomologist and Extension Specialist for UW-Madison Department of Entomology. Her research focuses on developing and refining effective, economical, and environmentally sound insect pest management (IPM) strategies and determining the importance of pollinators and developing strategies for conserving and enhancing pollination services for fruit crops in Wisconsin. Dr. Guedot provides up to date, research-based information to Wisconsin fruit growers on effective and sustainable IPM practices and on pollination services.
The Hidden World of Bees – Unveiling a New Discovery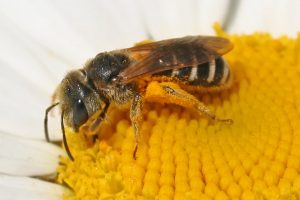 Scientists have unveiled the secret microbial world that is vital to bees' populations, and our food supply. This exciting new discovery beckons a new perspective for gardening practices that would not only safeguard adult and larval bees, but also protect the invisible partnership they share with their microscopic allies.
As part of this 60-minute webinar, our presenters will show a new short film that unveils the secret microbial world of bees. SymBEEosis is an informative yet cinematic documentary, part of which was filmed at the UW Arboretum. After the film there will be time for questions.

Presented by: Prarthana Dharampal and Shawn Steffan, UW-Madison Department of Entomology

Shawn A Steffan is a food-web ecologist and agricultural entomologist, investigating ways to understand animal and microbial ecology as a means to protect pollinators and agricultural productivity. Prarthana Dharampal is a microbial ecologist, with the overarching research question: how do microbes shape the structure and function of food-webs and the biology of other organisms within them?
Making Space for Pollinators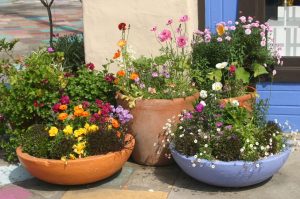 You can integrate pollinator friendly habitats and practices into any size space. (Hint: it doesn't have to be a new or separate garden.) We will discuss practical suggestions for incorporating pollinator conservation efforts into a range of environments, from urban spaces to rural landscapes. By promoting foraging resources, nesting and overwintering habitat, and protection from pesticides, you can contribute to pollinator conservation in your community. We hope to inspire and empower you to take action to protect pollinators in any setting!

Presented by: Julie Hill, UW-Madison, Division of Extension, Walworth, Rock and Jefferson Counties
Julie Hill is the UW-Madison Division of Extension Horticulture Outreach Specialist serving Walworth, Rock and Jefferson Counties. Working with local, regional and statewide partners, Julie provides horticulture education to help improve the productivity and sustainability of residential gardens and landscapes.
A Mutual Attraction: Trees and Shrubs for Pollinators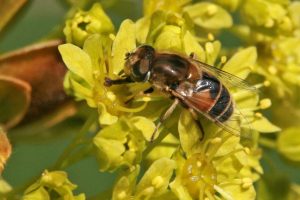 Native and non-native trees, shrubs, vines and groundcovers can attract numerous pollinators to your garden and landscapes. Learn what woody plants can attract bees, butterflies, moths, wasps and other pollinators to your garden. In addition, proper environmental considerations for attracting pollinators will be covered.

Presented by: Dr. Laura Jull, UW-Madison Horticulture
Laura Jull is an Associate Professor and Woody Ornamental Extension Specialist, UW-Madison. She has been at the University of Wisconsin-Madison for almost 25 years. Jull teaches undergraduate courses in woody and herbaceous landscape plants, houseplants and plant propagation at UW and is the state extension specialist for ornamental horticulture.
Butterfly Garden Design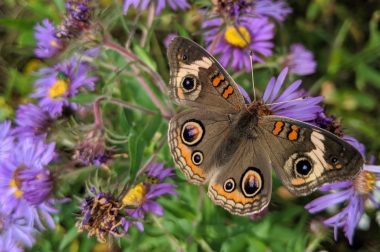 Learn about how butterflies live and how you can support them in your garden. We will mostly focus on elements to include in a butterfly garden, designing the garden and recommendations for plants that attract butterfly adults as well as ones that support their caterpillar stage.

Presented by: Lisa Johnson, UW-Madison Division of Extension Dane County
Lisa Johnson is a Horticulture Educator in Dane County. She oversees the Extension Dane County Teaching Garden, provides continuing education for green industry professionals and provides public horticulture classes such as the Green Thumb Gardening series. She has a weekly column in the Wisconsin State Journal and is a frequent guest on PBS Wisconsin's 'Garden Talk' radio show.
What do pollinators have to do with ice cream?
During this session you will have the opportunity to make coffee filter flowers, learn how to make a bee/insect hotel, and learn about making your own pollinator ice cream sundae. Presented by WI 4-H Teen Pollinator Team and UW-Extension Horticulture.
Do the activity while you watch the video! Here's what you need:

– The coffee filter flowers make sure to have handy: coffee filter, markers, spray bottle, small clothes pin, drop cloth or newspaper to place on the table under the project.
– The ice cream activity – your favorite ice cream and toppings.
– The insect/bee hotel – we will go through what supplies you will need and where you can get them during the call.
Get outside, explore and have some fun participating in a scavenger hunt to find pollinators at work and the habitats they use or you can join the Wisconsin Celebrates Pollinator Week BioBlitz using the iNaturalist smartphone app.
Download and print this scavenger hunt and safely explore pollinators and their habitats!
During the month of June, find plants and pollinators in your yard, community, favorite park, etc. and record them to the iNaturalist Wisconsin Celebrates Pollinator Week BioBlitz.
To get started with iNaturalist:
Download iNaturalist app from app store on your smartphone
Log in or sign up to create a new account
Click Projects in the bottom toolbar (lower right corner)
Click on the magnifying glass (search) in the top right corner
Type Wisconsin Celebrates Pollinator Week 2023 in the search bar
Select Wisconsin Celebrates Pollinator Week 2023
Select Join to join the Wisconsin Celebrates Pollinator Week 2023 BioBlitz
Start adding your observations!
Click Observe (camera icon)
Select method of observation (no media, camera to take a photo, photo library to select from camera roll, or record sound)
Make observation and submit!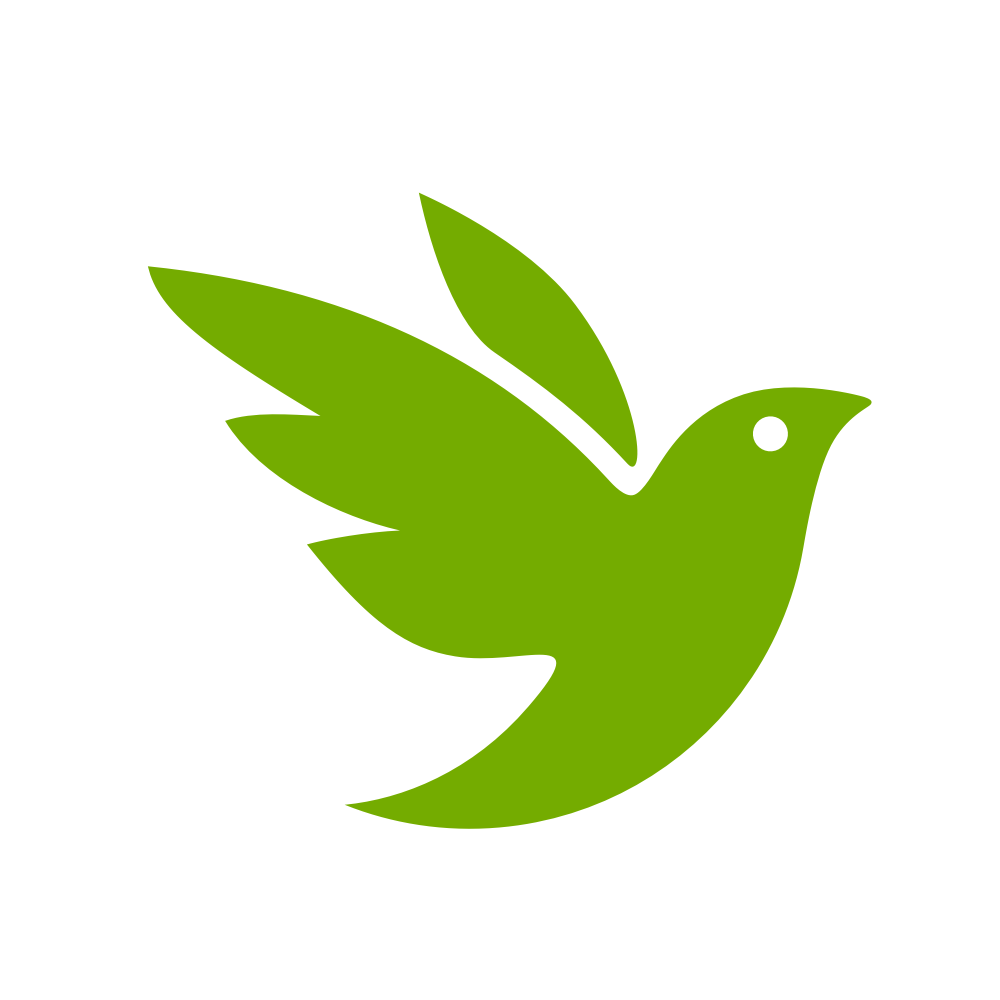 For more information or help, click here to go to the iNaturalist website.
2023 Poster Contest Winners
Thank you to all those that entered! As part of Wisconsin Celebrates Pollinator Week, you put your creativity to the test with unique butterfly designs and descriptions! Photos from each winning artist are pictured below their name.
Age Group 0-5
First Place, Chaewon Jin
Second Place, Harrison Baker
Honorable Mention, Elena Schimke
Honorable Mention, Cody Caley
Honorable Mention, Norah Biancat
Age Group 6-12
First Place Avery Needham
Tie for Second Place, Julia Richardson
Tie for Second Place, Coralyn Malueg
Honorable Mention, Azaylia Jewell
Honorable Mention, Harper Fiedler
Honorable Mention, Elayna Hatch
Honorable Mention, Jocelyn Struntz
Honorable Mention, Anna Westphal
Honorable Mention, Evelyn Ray
Age Group 13-18
First Place, Sophia Martin
Second Place, Blythe Haman
Age Group 18 and over
First Place, Alex Koon
Second Place, Billie Caley
2022 Poster Contest Winners
Last year's contest was to design a pollinator poster.
Age Group 0-5
Age Group 6-12
Age Group 18 and Over
Citizens and communities around Wisconsin are dedicated to learning more and taking actions to help pollinators through various events. Find out more about what Extension events are happening in your local area:
There are many resources available to help you learn more about pollinators and what you can do to help them. Here are some that you should bookmark!
General Pollinator Resources
Wisconsin Pollinators – bees, butterflies and their conservation (UW-Madison Gratton Lab)
Discover information about our local bees, citizen science opportunities, and use the pollinator habitat assessment tool to evaluate pollinator health in your area.
Saving Wisconsin's Native Pollinators (Wisconsin Department of Natural Resources)
Explore the Wisconsin DNR page to learn more about threats to our local pollinators and pollinator habitats, funding opportunities to support habitat development, pollinator plant and insect identification resources and ways to get involved in an array of pollinator projects.
Bee Lab and Flowering Bee Lawns for Pollinators (University of Minnesota)
Learn more about bees and how you can help them through the University of Minnesota Bee Lab
Bring back the pollinators (Xerces Society)
Find information on everything you need to know about pollinators and their habitats from how to create a habitat for pollinators to managing pesticide usage in private and public spaces.
Michigan Pollinator Initiative (Michigan State University)
Michigan State University works with partners around the state in pursuit of research-based solutions for beekeepers, growers, land managers, and policy makers to promote economic vitality and ecological stability.
Planting Guides
Supporting Native Bees – Our Essential Pollinators (UW-Madison Division of Extension)
This publication gives general information as well as suggestions for native plants.
Planting Guide for Your Native Pollinator Garden – Midwest Region (Pollinator Partnership)
Includes steps and plant suggestions to start your pollinator garden.
Free Pollinator Friendly Planting Guides (Pollinator Partnership)
Ecoregional planting guides, Selecting Plants for Pollinators, are tailored to specific areas of the United States. Enter your zip code. There are two different ones depending on where you live in Wisconsin.
Pollinator Friendly Plant List – Great Lakes Region (Xerces Society)
This fact sheet features regionally native plants that are highly attractive to pollinators and are well-suited for small-scale plantings in gardens, urban greenspaces, and farm field borders, and on business and school campuses.
Planting for Pollinators: Guiding Principles and Design Concepts for Residential Pollinator Habitat (Minnesota Board of Soil and Water)
This guide is intended to help residents, skilled gardeners to those without gardening skills, plan, install and maintain pollinator habitat in their yards.
Citizen Science
WiBee: The Wisconsin Wild Bee App
Download the WiBee app and join the growing community of community members during the growing season to collect high quality data on wild bee abundance and diversity on Wisconsin's fruit and vegetable farms and non-crop habitats.
Bumble Bee Brigade
Bee a volunteer with the Bumble Bee Brigade and monitor our native bumble bees. The Wisconsin Bumble Bee Brigade is a photography-based volunteer monitoring project. As a volunteer, you will submit photos and additional information on the bumble bees you observe.
Monarch Watch
Join the initiative and support the world-wide study on monarch migration by witnessing and recording adult monarchs you see during specific dates depending on your location.
The Great Sunflower Project
Participate in the monitoring and recording pollinator visits to the sunflower species, Lemon Queen or watch a plant and record how many pollinators visit, or how many you see while taking a nature hike.
Journey North
Get involved with the community of action by contributing observational data and acting as ambassadors for conservation and protection of migratory species.
Recordings from Pollinator Week 2022 are available.
Pollinator Gardens: Plant Selection and Garden Care
Presented by Susan Carpenter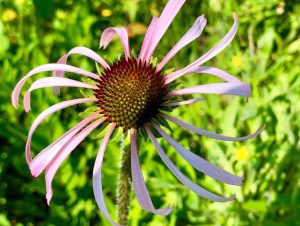 Learn how to select and care for plants to attract and support diverse pollinators in your garden all season long. This presentation will emphasize native plants and pollinators and will include sustainable gardening practices.

Susan Carpenter is the native plant gardener at the University of Wisconsin–Madison Arboretum. She works with students and community volunteers to manage and monitor a 4-acre garden representing southern Wisconsin plant communities. She also promotes pollinator and bumblebee conservation through outreach, monitoring, and encouraging students and the public to document native bumblebees through the WDNR Bumble Bee Brigade.
Join in Community Science with the Wisconsin Wild Bee App
Presented by Claudio Gratton and Hannah Gaines-Day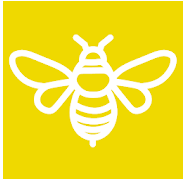 WiBee is a new community science smartphone app developed by the Gratton Lab at the University of Wisconsin-Madison. Using WiBee, you can help increase the research data on diverse pollinator species. We can also provide growers with better pollination management recommendations and share more information about the diversity, abundance and value of Wisconsin's wild bees. Join us to learn more about how you can use WiBee in your own garden or community!
Dr. Gratton has been on the faculty in the Entomology department at the University of Wisconsin, Madison since 2003. His research group works broadly on the landscape ecology of arthropod food webs in agricultural landscapes and the conservation of insects that are considered beneficial. He has been part of bee and butterfly conservation efforts in the state.
Wisconsin's Busy Bees: Getting to Know the Bees in Your Area
Presented by PJ Liesch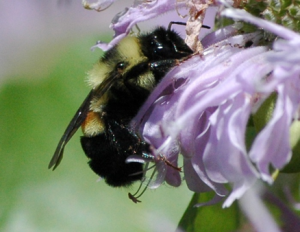 While bees such as honey bees and bumble bees are well-known, Wisconsin is home to nearly 500 species of bees. Most of these bees go unrecognized by the public but provide critical pollination services. In this webinar, we'll take a quick survey of some of the commonest wild bees in the state and highlight resources to help you identify these bees in your own yard and garden.
Patrick (PJ) Liesch is a statewide Extension entomology specialist and has served the director of the University of Wisconsin Insect Diagnostic Lab (IDL) since 2014. PJ also provides entomology-related outreach throughout the state, including regular appearances on Wisconsin Public Radio's The Larry Meiller Show.
10 Things to Consider for Weed Management When Establishing Pollinator Plantings.
Presented by Mark Renz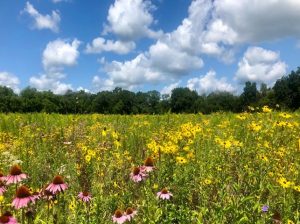 Planting pollinator friendly habitats is an important practice to help support pollinator conservation, but managing the weeds can make it challenging. Join Mark Renz as he provides insight based on his research about weed management options and what factors you should consider when planning and establishing pollinator plantings.
Mark Renz (PhD) is a professor and extension weed specialist with the University of Wisconsin-Madison. Dr. Renz researches and extends information about the biology and management of invasive plants. Research goals in Dr. Renz's lab are centered on developing information that will improve management by improving the knowledge and understanding of invasive plant biology. Dr. Renz has over 20 years of experience with management of invasive plants throughout the United States in a wide range of habitats including riparian zones, roadsides, floodplains, prairies, wetlands, and forests. Education efforts focus on providing technical information and educational opportunities for agency staff, consultants, companies, and citizens concerned about invasive plants. Dr. Renz also is the president of the Midwest invasive Plant Network whose mission is to reduce the impact of invasive plants in the Midwestern United States.
H
ow Do Pesticides Affect Pollinators and Songbirds in Your Yard
Presented by Lynn Markham

Maybe you've heard news stories about declines in pollinators and songbirds. In this webinar, we'll take a look at what research studies have found about how pesticides affect pollinators and songbirds, and then check out examples of what people have done to help in their yards and communities.
Lynn Markham has 20 years of experience as an Extension Land Use Statewide Specialist based at UW-Stevens Point. Her Extension work has focused on land use tools and techniques to protect natural resources. To assist communities, Lynn provides research-based information, policy options and community case studies. She holds a Master's Degree in Biochemistry from the University of Oregon and a Bachelor's Degree in Chemistry from Ripon College.