By Jay Dampier, Extension Horticulture Program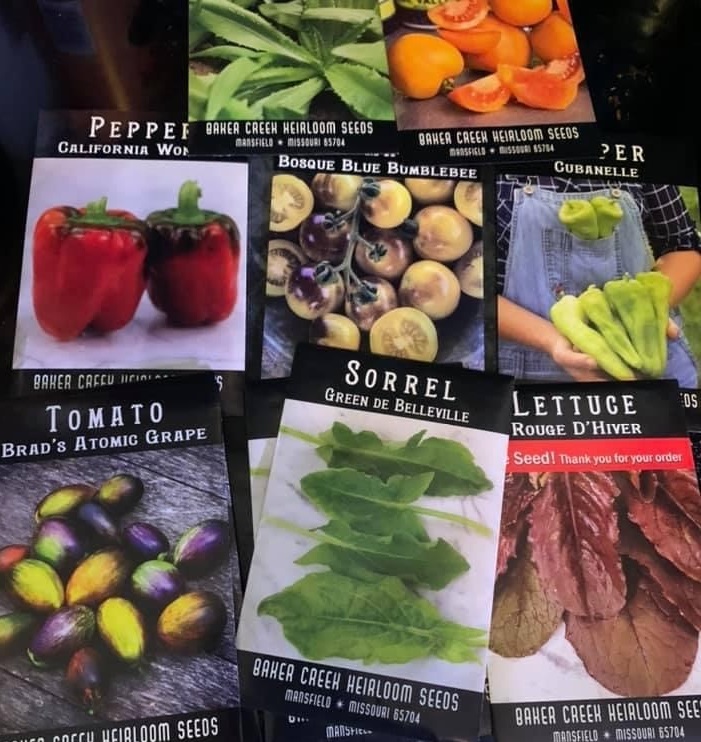 The pandemic has disrupted how we do things on so many levels. In 2020 some gardeners were not able to get the seeds they wanted due increased demand and staffing shortages at seed companies. While seed companies expect to be better prepared this year, it is not too early plan your garden now and get your seed order in for the 2021 growing season!
Here are a few to help you get the seeds in time for spring planting.
For starters, order early. By ordering seeds early you get into the fulfillment cue early. This will help ensure that you get the seeds you want, when you need them. This is especially important if the seeds should be started 6-8 weeks (or more) prior transplanting outside.
Be flexible and try other cultivars. Some online ordering forms have a notes section. If you are not 100% dead set on a specific cultivar, make a note to the seed company that you will consider a substitute of a similar cultivar.
Shop around online … or when safe, in garden centers. Different online seed stores carry different items. Some companies have exclusives that are only carried by them. If you do not find exactly what you're looking for, try a few different sources. Some local garden centers and nurseries carry large selections of seeds. Find a time when you think the store will not be too busy and see what they have, in-person.
Check websites regularly. If you are ordering your seeds online, check the website frequently. Some seed companies get new varieties of seeds after their paper catalogue has been printed and mailed. The most up-to-date seed availability will usually be in their online stores.
Here's one final tip … save seeds for next year. You may want to consider saving seeds from your 2021 crop, to be planted in 2022. However, there are a few things you need to know about seed saving. Make sure that the seeds you purchase this year are not hybrids and will be good seed saving candidates for next year. Not all seeds are good for seed saving.
Interested in starting vegetables from seed this year? Check out this article.