Gardening and learning to grow your own food provides many benefits, but we know it can be a bit intimidating when first starting out. Here's some articles that we've curated from our website that'll get you started as a new gardener. Also, if you cannot find your gardening question on this website, please feel free to submit your gardening question.
There may be a local event or an upcoming webinar that might interest you. Many of these programs are free-of-charge or moderately priced. Make sure to check out our events calendar.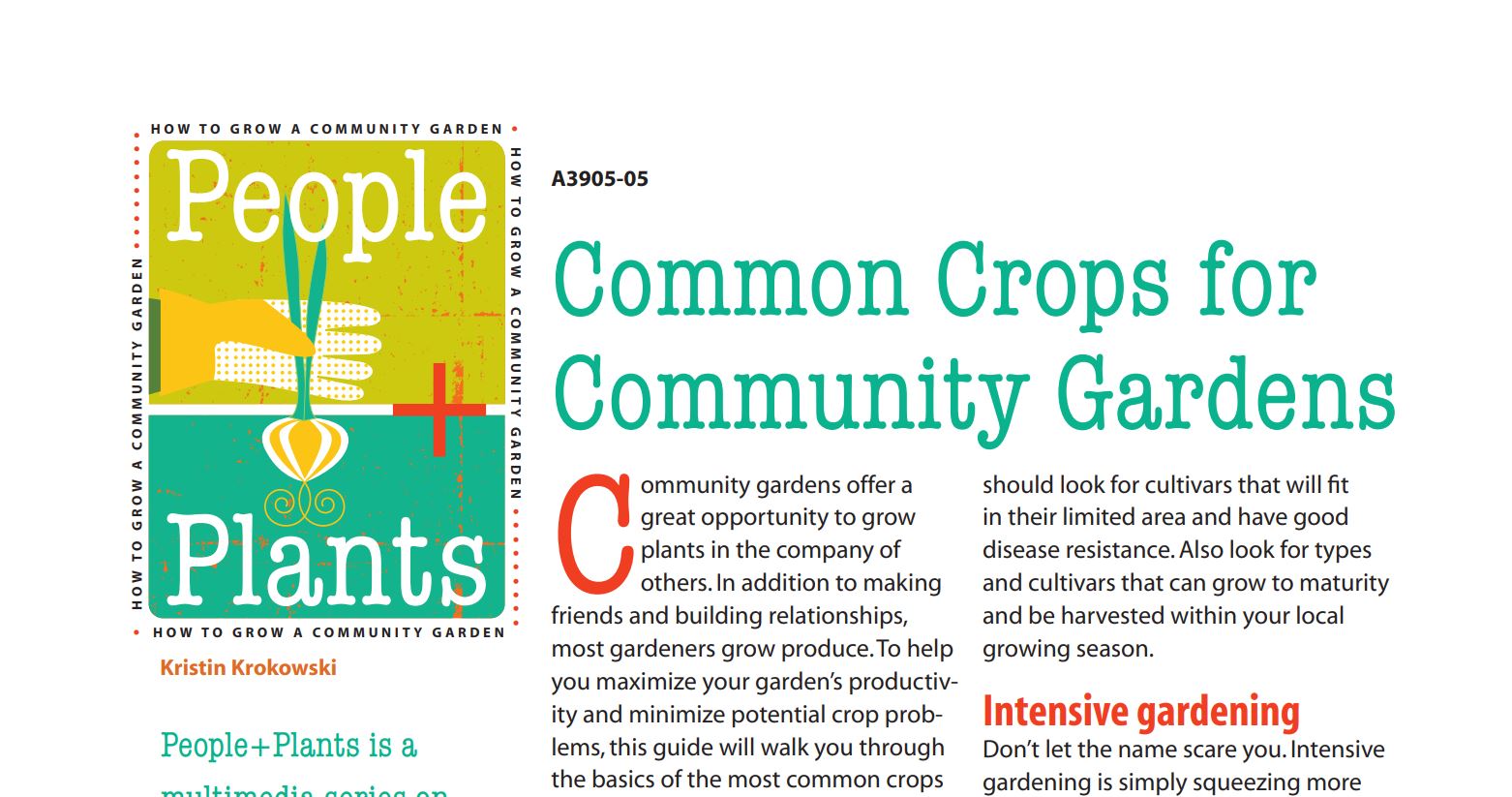 Common Crops for Community Gardens – People + Plants
Want to maximize your garden's productivity and minimize potential crop problems? This publication will walk you through the basics of the most common crops grown in community gardens.